Saud A. Sadiq, MD, FAAN is the Director and Chief Research Scientist of the Tisch MS Research Center of New York.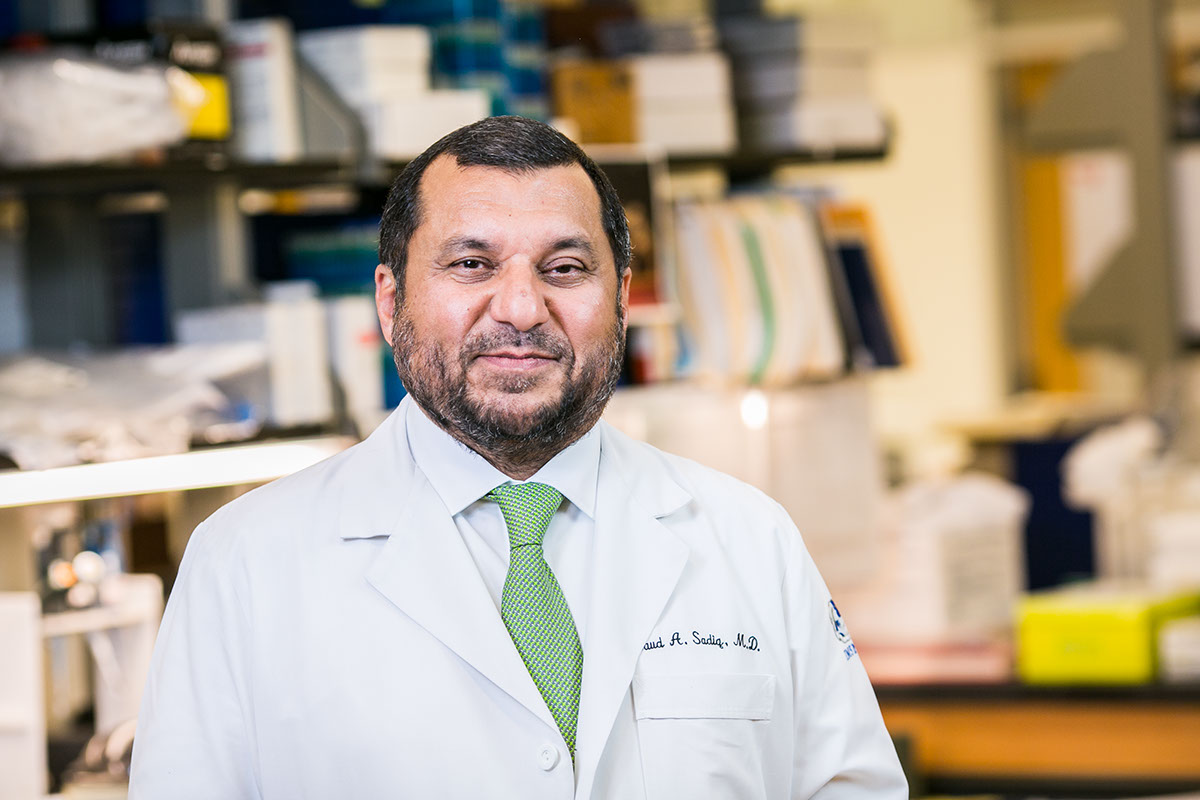 Dr. Sadiq is a board-certified neurologist with residency training in Internal Medicine in England, and in Neurology at the University of Texas, where he was elected to the Alpha Omega Alpha Honor Medical Society. From 1988-91, he trained as a research fellow funded by a Dana Fellowship award and an MDA Fellowship in Neuroimmunology at Columbia University in New York. From 1992-98, he was Assistant Professor of Neurology at the Neurological Institute at Columbia University, where he served as Associate Director of the MS Clinical Program. In 1998, he became Director of the MS Research and Treatment Center at St. Luke's-Roosevelt Hospital in New York. From 2000-2005, he served as Chairman of the Department of Neurology at St. Luke's-Roosevelt, with faculty appointments at Columbia University and Albert Einstein College of Medicine. 
His research interests are focused on MS and include investigating the intrathecal oligoclonal B-cell response; exploring the mechanisms of disease progression, biomarker development, and applying stem cell biology to clinical use. Clinically, Dr. Sadiq is  an internationally acknowledged expert in MS, receiving numerous awards for his research and clinical activities. He has been an invited guest speaker nationally and internationally at numerous meetings and has more than 100 publications. He is among a select few MS specialists who has a full time clinical practice and is able to combine it with directing a productive laboratory based research program.